Milestone Evaluation
Milestone evaluations are conducted from the milestone channel. Once the channel is selected, the list of users that can receive feedback is shown.
When a learner is selected, a blade showing the summary information across all milestones is displayed. This allows the teacher to quickly see at a glance the number of evaluations made and the calculated level based on those entries.
Selecting a milestone opens the insights blade with summary information for each element in the milestone. This screen allows you to see the learner's progress and identify areas of focus.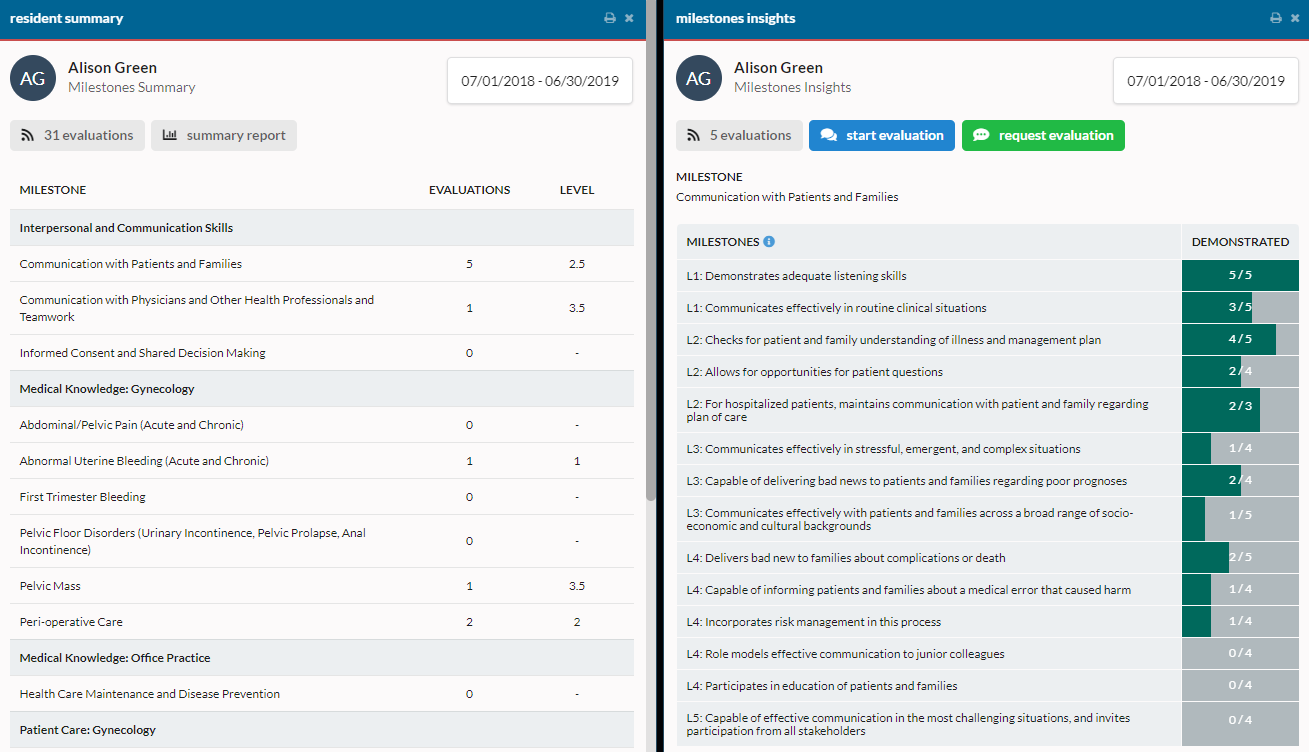 At the top of the insights blade you'll find the start evaluation button, click it to initiate the evaluation.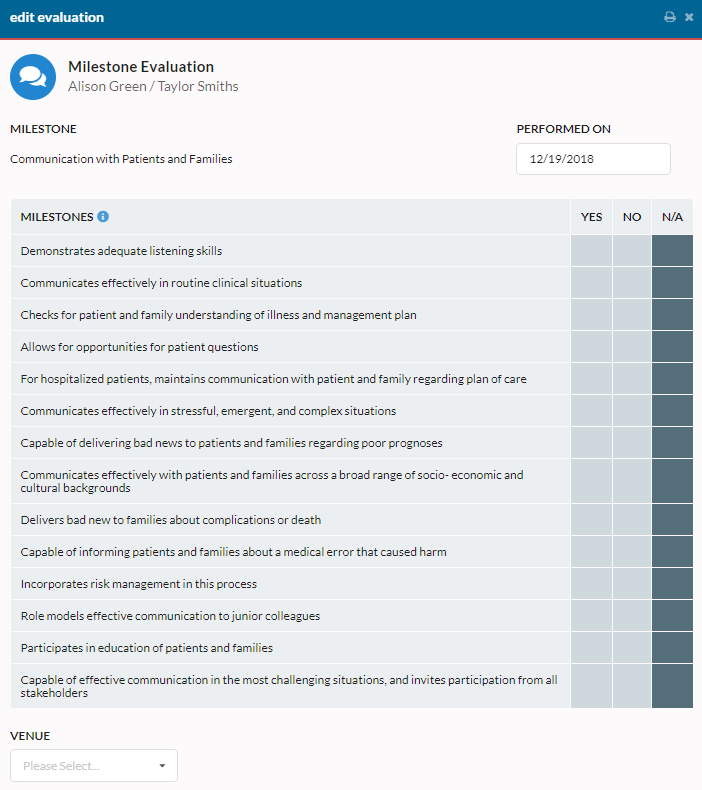 After completing all of the fields, select submit to save the evaluation. Notifications that an evaluation was submitted will be sent to the learner the feedback was provided for.