Benefits of myTIPreport
When people first hear about myTIPreport, one of their first thoughts is generally: "Why should we use myTIPreport? We already have New Innovations (or MedHub) and don't need a competing technology." What follows is an overview of the benefits of myTIPreport and the reasoning about why it is a great companion, not competitor, to your existing GME system.
A Complement, Not a Competitor
There are several companies that provide software solutions of various types for medical education. MedHub and New Innovations, for instance, currently provide a wide range of modules that service a variety of operational aspects, including data on the ACGME milestones. myTIPreport does not directly compete with those other products. Instead, we provide features, depth, capabilities and conveniences not offered in those packages that will not just complement, but enhance and improve your program's effectiveness, while also reducing the amount of time your staff spends maintaining and using the data.
Here at myTIPreport we wouldn't advocate for you to stop using New Innovations and MedHub in favor of myTIPreport. Instead, we encourage them to be used together. To further exemplify this, myTIPreport integrates with MedHub. We hope to do the same for New Innovations in the near future.
Built by Educators, For Educators
Program Directors, Program Coordinators, Faculty Members, Residents and Fellows need a quick and convenient mechanism for capturing, sharing and reviewing formative feedback for learners. myTIPreport fills that need and has become the best solution for enabling real-time, interactive feedback between teachers and learners to be easily captured, shared and reported on. Designed in conjunction with a number of residencies and fellowships around the nation, myTIPreport was built from its inception to be an educational tool that everyone can use.
Gather Feedback Anywhere on Any Device
myTIPreport offers both an intuitive web application along with phone applications for iPhone and Android. Both are optimized to present and gather data in similar fashions so that once you learn the interface in one place, it'll work the same everywhere else.
Designed to Facilitate Participation
How do I get my program to actually use a tool like this? Great question. The hardest part about using any tool like myTIPreport is actually getting your faculty members and learners to participate. Fortunately, myTIPreport has made it a priority to build features that encourage participation and generate content that helps with implementation strategies. Here are just a few things that will help get your program onboard quickly and happily:
A unique approach to allowing learners or teachers to drive the feedback interaction that will enable even your most technology-adverse and busiest faculty members to participate.
A feedback request system that allows feedback for an interaction to be captured even if it couldn't happen in-the-moment.
Leaderboards and other activity indicators that feed on the competitive nature of physicians.
Content on our help pages that explain what has worked for the many other programs who have successfully implemented myTIPreport.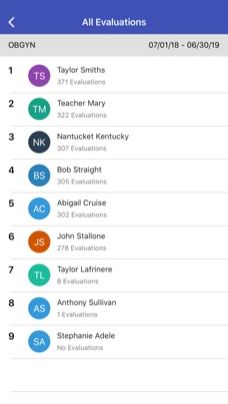 Accessible, Graphical Indications of Focus Areas
For teachers, whether you work with the same learners weekly or only see a learner once every few months, myTIPreport gives you the data you need to understand what a learner is capable of and areas you should focus your teaching. This data is presented in formats that are easy to understand and from which conclusions can be drawn quickly.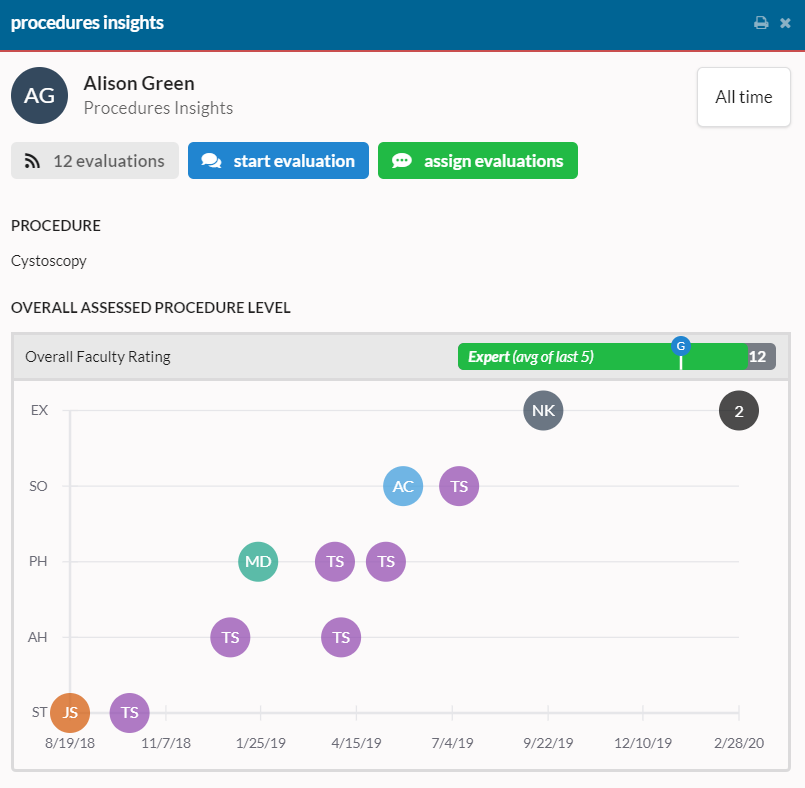 myTIPreport also makes sure that learners have access to these graphs and the data behind them so they can review they're learning progression as well as understand what areas they should be focusing on next.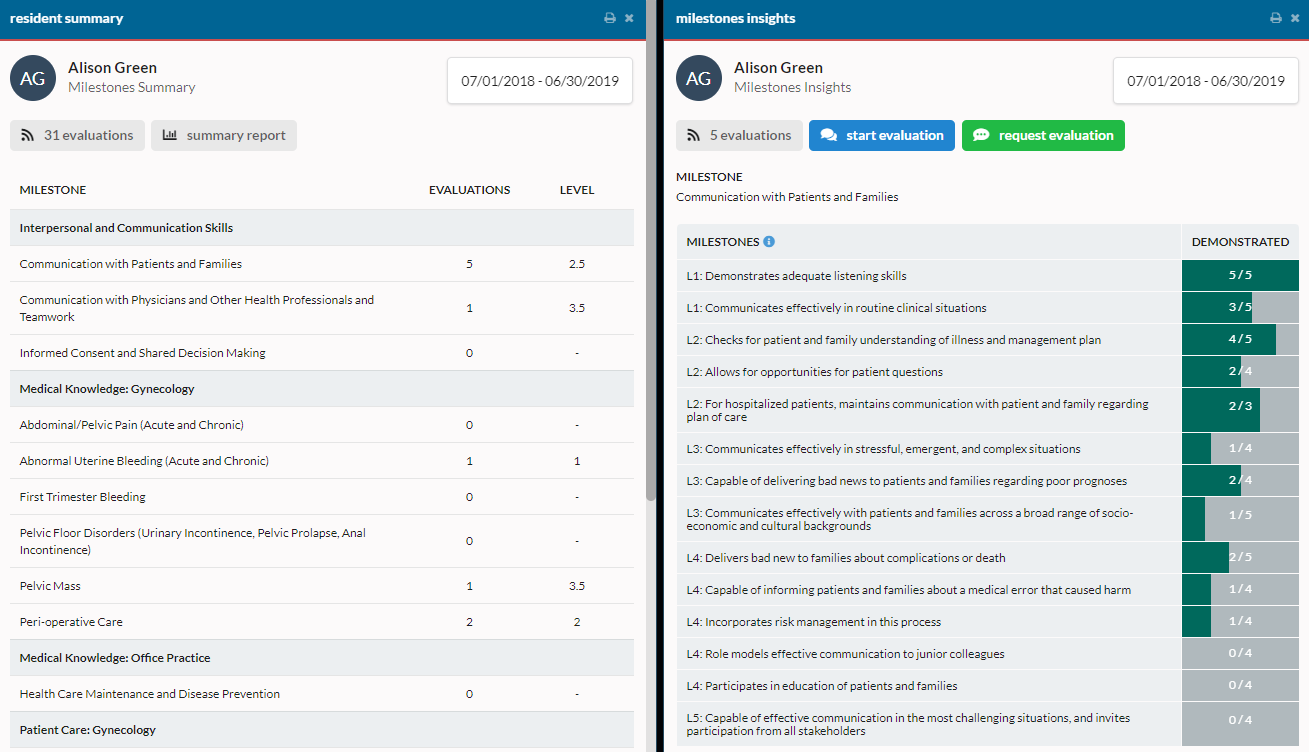 Rich Reporting
When it comes time for summative evaluations and Clinical Competency Committee meetings it is incredibly important to have quick access to the data about your learners in a way that allows you to understand where they are at with their learning and how they compare to their classmates. myTIPreport focuses on making it easy for administrators to easily understand the data they have whenever they need to understand it.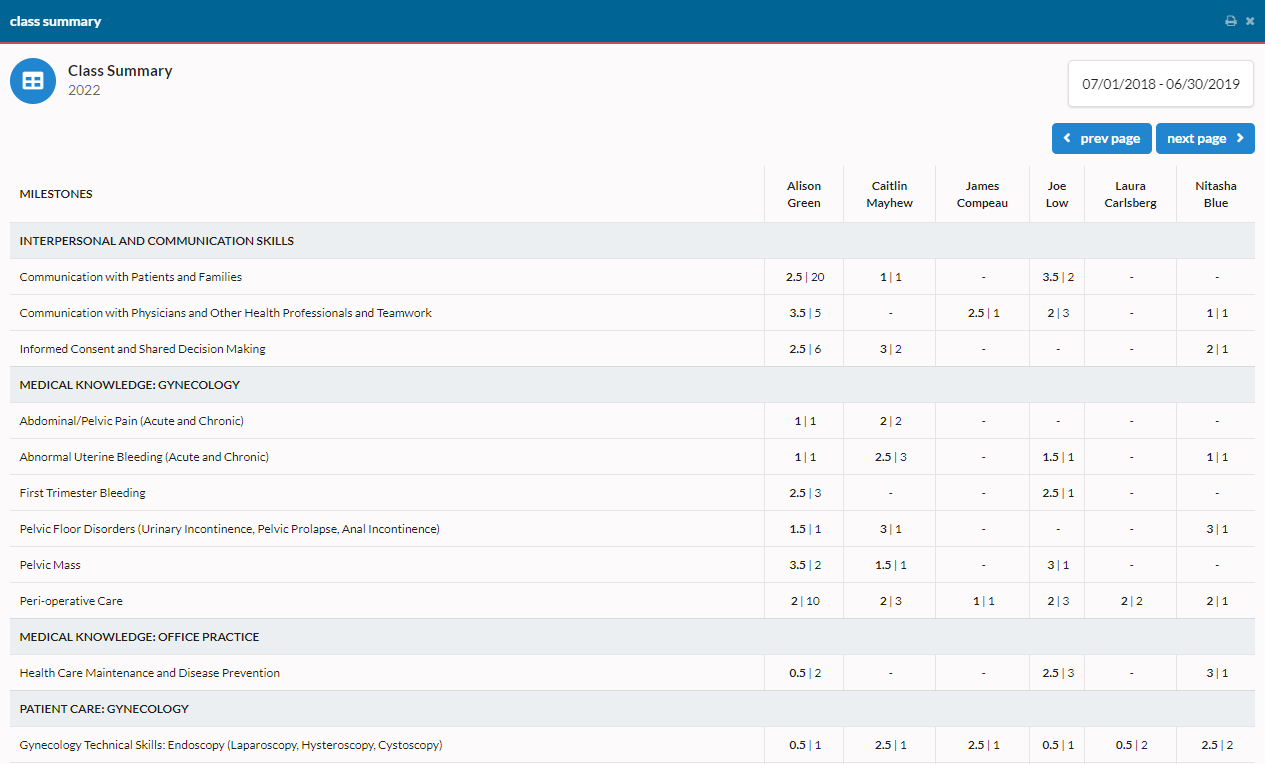 Get Up-And-Running Quickly, Customize Later
myTIPreport comes with ACGME milestones and canned procedures for your specialty or subspecialty pre-loaded into the system so that you can get up-and-running incredibly fast. At any point though, feel free to remove, alter or add to the pre-loaded data to best facilitate feedback for your program.
Furthermore, myTIPreport is safely hosted in the cloud meaning that you don't need to secure space in your IT department to host it. All you need to do to sign-up is provide us with a little bit of information and we'll have your site live in a day or two.
Affordable
myTIPreport was originally owned by a medical education non-profit and our pricing structure still reflects that. Our pricing is based on the number of learners in the program (and includes an unlimited number of faculty members) and aims to cover the costs of the development and maintenance of the application.
We also offer a no-commitment-required free trial for all programs. Simply give us some information about your program and we'll create your account.
Fantastic Support
Tired of waiting for responses to your questions, issues and feedback requests? That won't happen with us. We pride ourselves on being responsive and delighting our customers and promise to take great care of you.
Questions?
We'd love to hear them. Reach out to us at [email protected] and we'd be happy to help out.