Participation Encouragement
myTIPreport is all about feedback. Unfortunately, we've heard something many programs struggle with is getting participation from their learners and teachers. We have a number of features designed to help your program mitigate this unfortunate issue.
Expiring evaluation requests
One component of great feedback is timeliness. To that end, by default, any requests that haven't been responded to within 14 days will be automatically expired.
Program administrators have control over this feature via our web interface. In the admin blade, you'll find a section named "Evaluation Settings". The number of days before expiration can be adjusted from 90 to 0, where 0 disables auto-expiration:

Participation Requirements
One thing we've found that helps address the problem of lack of feedback is when users know how much participation is expected of them, and they're regularly reminded of those expectations. In the same "Evaluation Settings" section, admins can set participation requirements for learners and teachers per program: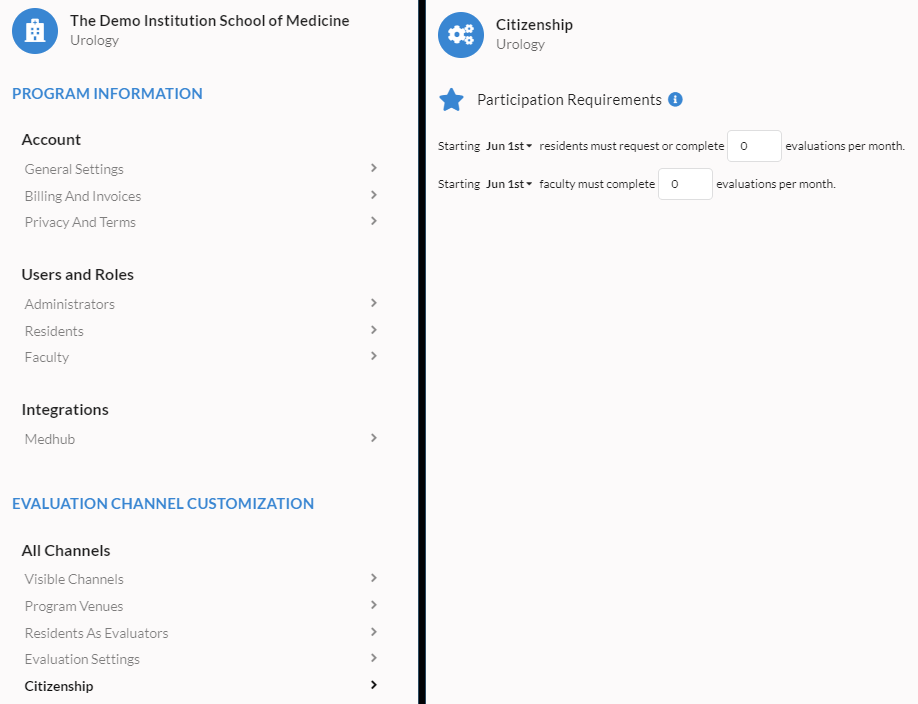 When set up, users not meeting these requirements will receive notifications (if they have the mobile app) or emails reminding them of the requirement. These reminders are sent on the 15th and 25th of each month.
As an admin, you'll notice you have the ability to change the starting month. Because the requirements will take effect immediately by default, you the option to only start "enforcing" the requirements in the next month, leaving time for you to communicate the new requirement.